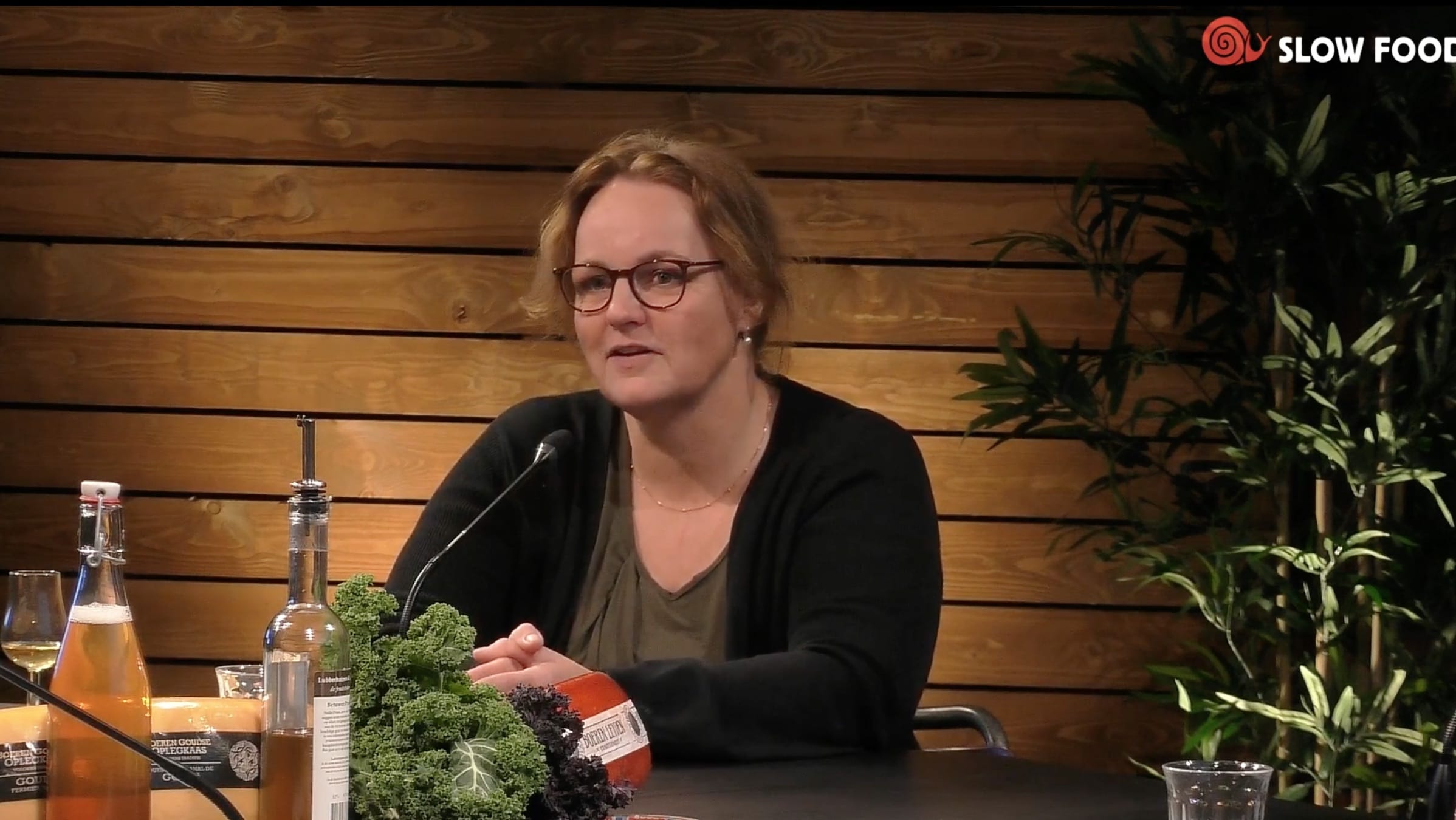 Farmers Gouda Cheeses present on Terra Madre day
Slow Food tasting missed? Look back at the recording here!
On Thursday, December 10th, Terra Madre Day and Slow Food celebrated its anniversary. To celebrate this festive day, Slow Food Nederland organised an interactive online tasting with tasty products from the Ark of Taste. 
Online Slow Food tasting
During the evening programme Maarten Kuiper (board member Slow Food Netherlands) and Eva Flantua (gastronome and founder of Studio Uch) discussed biodiversity, culinary diversity and the role of local products in contemporary Dutch cuisine. After all, what makes Boeren Gouda Cheese so special? And what do Limburg pear apple syrup and Eau de Vie have in common? These and other pressing questions (and answers from producers) made it a well-stocked evening full of surprising stories and tasteful products.
Livestream missed? Look back at the recording!
Did you miss the livestream or do you want to watch the broadcast again? Check out the recording below!
About Terra Madre – Salone del Gusto
The Slow Food tasting is part of the festivities around Terra Madre – Salone del Gusto. Terra Madre is the largest international Slow Food event in the world and takes place every two years in Turin (Italy). The event connects thousands of Slow Food chefs, producers, students, activists and other interested parties through workshops, tastings, seminars and lectures. Together they are committed to good, clean and fair food for all. This year Terra Madre is largely online and its activities are spread over six months, from October 2020 to April 2021. For more information about Terra Madre – Salone del Gusto 2020/2021, please visit www.terramadresalonedelgusto.com.