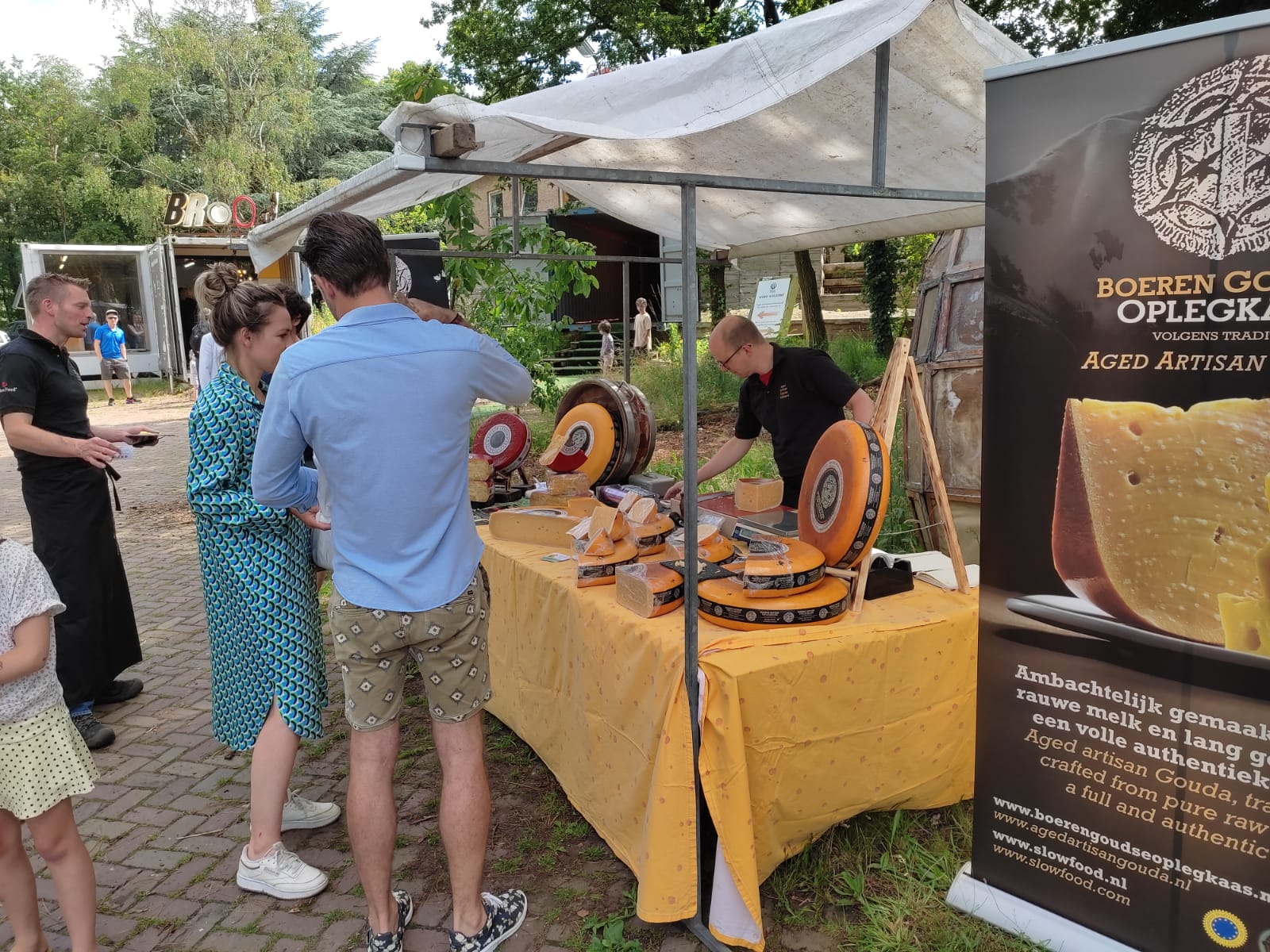 BGO at De Smaak van Morgen
On Sunday 4 July we were present at De Smaak van Morgen, organized by De Groene Afslag i.s.m. Slow Food Nederland.
This authentic and organic regional market was dedicated to the presentation of the book Ark van de Smaak. Of course, there was also a lot of interest in the culinary heritage products of the Ark of Taste itself.
Most attendees were surprised by the flavors of tomorrow with a nod to the past. There was a lot of interest in the story behind the cheese. The Captein family, one of the two producers who still make the authentic Boeren Goudse Oplegkaas, had brought a Boeren Goudse Oplegkaas from 2014, aged 7. With cheese it's like with good wine. After 7 years, this cheese is still great to taste.
In addition, there was the possibility to taste several Slow Food cheeses in combination with eau de vie. The proverij was organized in collaboration with the Society of RegionalStrokers. The Boeren Goudse Oplegkaas was matched with the appl'eau of our own Elstar apples, aged for 14 months in oak barrels. A surprising combination.