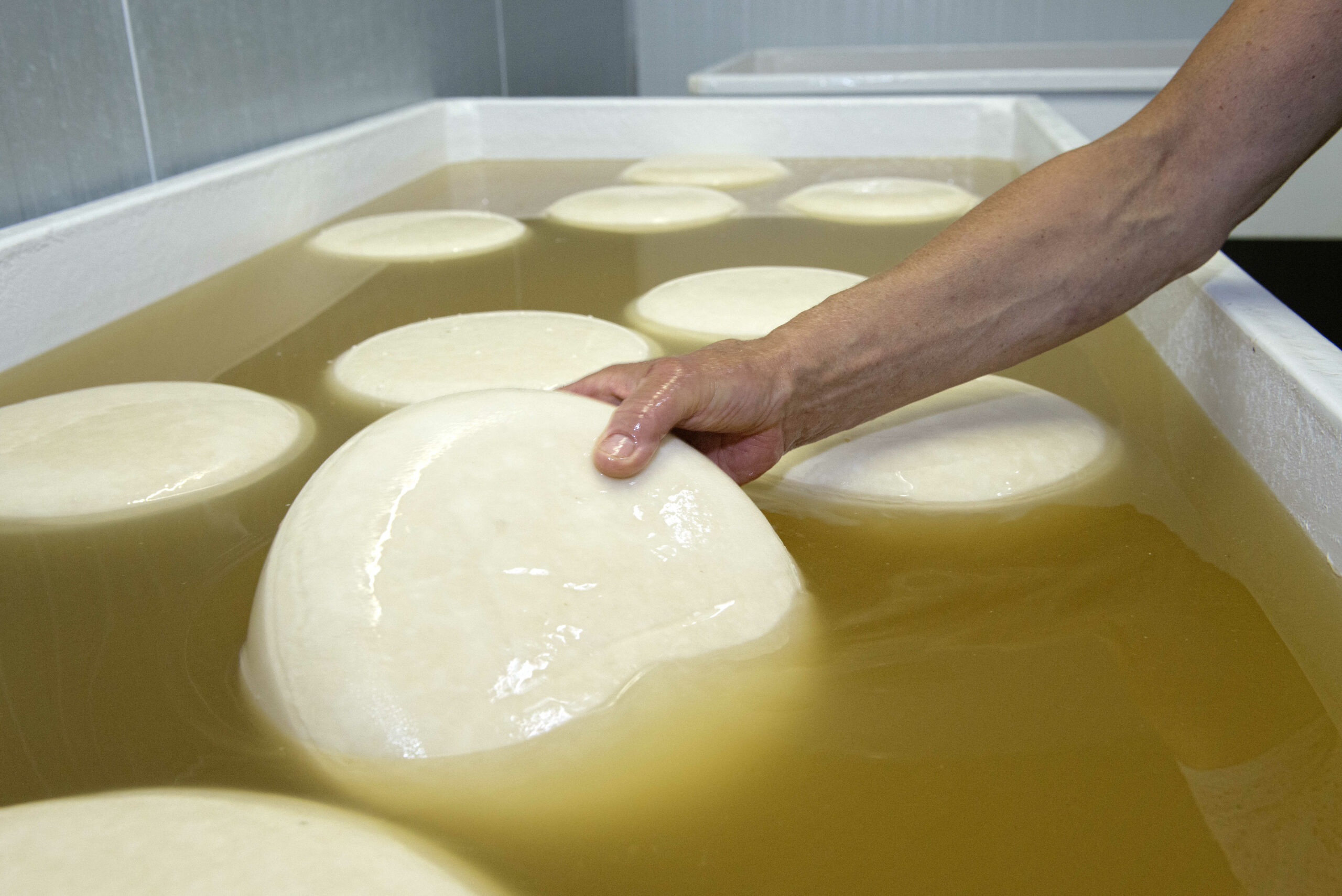 Signing "Making farmer's cheese" as an intangible heritage
"Making farmer's cheese" has been placed as a tradition on the Inventory Intangible Heritage Netherlands this year.During a festive meeting on Tuesday 26 September at 18.45, the official signing and presentation of the certificate will take place during the Food Specialties fair in Houten.
Making farm cheese is a way of life. It's something you want to pass on to the next generation. The tradition is rich and also requires a lot of expertise. It starts with grassland and the love for cows, goats or sheep. The preparation is a craft that gives satisfaction and you give that feeling in the Farmer's Cheese itself. The farmers and farmers want to maintain the typical method of preparation and taste, participate in inspections and learn from each other, and ensure that the Netherlands continues to recognize the taste of Boerkaas. The placement as an intangible heritage, by The Netherlands Knowledge Centre for Intangible Heritage, which provides the placement on the National Inventory "Intangible Cultural Heritage in the Netherlands", makes the contemporary and keeping the tradition more conscious.
Making farm cheese is a way of life, which also has to bring bread to the shelf. Because of this placement, the self-dairy boots hope that crafts will remain really living professions, without the Inventory becoming commercial.
The signatories
Nico Captein (Gouda Boerenkaas), Theo Warmerdam (Leidse Boerenkaas) and Sjaak and Lia Koopman (Edammer Boerenkaas) sign on behalf of the farmers.
The municipalities of Gouda, Leiden and Edam and Also Slow Food support the application. Representatives from these municipalities will be present, namely Alderman Daphne Bergman from Gouda, Ariela Netiv, Director of Heritage Leiden and surroundings. Marjolein Kooistra, dairy expert of the Ark of the Taste Commission of Slow Food Netherlands is present.
UNESCO Intangible Cultural Heritage
The National Inventory stems from the UNESCO Convention for the Protection of Intangible Cultural Heritage signed by the Netherlands in 2012. In addition to material heritage, such as buildings, there is now a new branch of heritage: the traditions that are passed down from generation to generation. The intangible heritage that really lives in people's hearts, heads and hands.
The total of Dutch traditions now stands at 129.
Many placements are now hobby or volunteering, such as the 129th recognition: Grolse Mitten knitting.
On www.immaterieelerfgoed.nl are all the traditions already established and there is more information about the UNESCO Convention and the procedure for placement.
On www.boerderijzuivel.nl and www.vakbladdezelfkazer.nl you can find more information about "Making Farmer's Cheese"