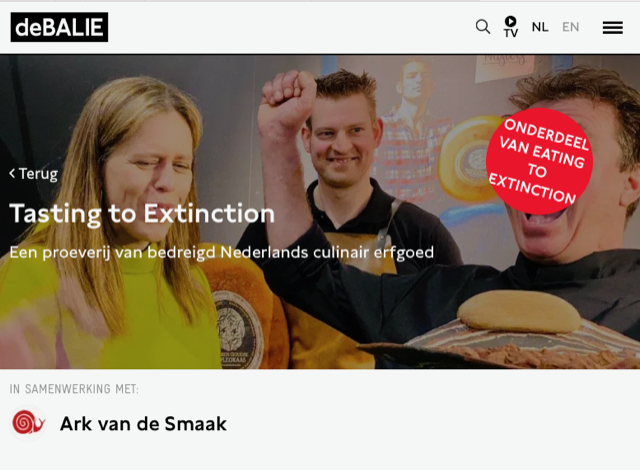 Tasting to Extinction
On Thursday 24 November, Slow Food Netherlands organized a conversation with Dan Saladino, BBC journalist at De Balie in Amsterdam: "Eating to extinction". Prior to this conversation, Slow Food NL's Ark van Smaak committee organized a tasting of endangered Dutch culinary heritage. De Boeren Goudse Oplegkaas was also on the menu; truffles with Boeren Goudse Oplegkaas, specialty of chef Jeroen van Nijnatten.
The Dutch Ark of Taste is Slow Food Netherlands' project aimed at food diversity. Volunteers are committed to retrieving, protecting and promoting forgotten and lost food products in the Netherlands. This project is part of global Ark of Taste project. In the project, the endangered food products, producers, traditions, dishes and ingredients are recorded in a catalogue. It is a plea for taste, tradition, craftsmanship, terroir and, above all, biodiversity on our plates. This project inspired Dan Saladino to write Eating to Extinction.